What's missing?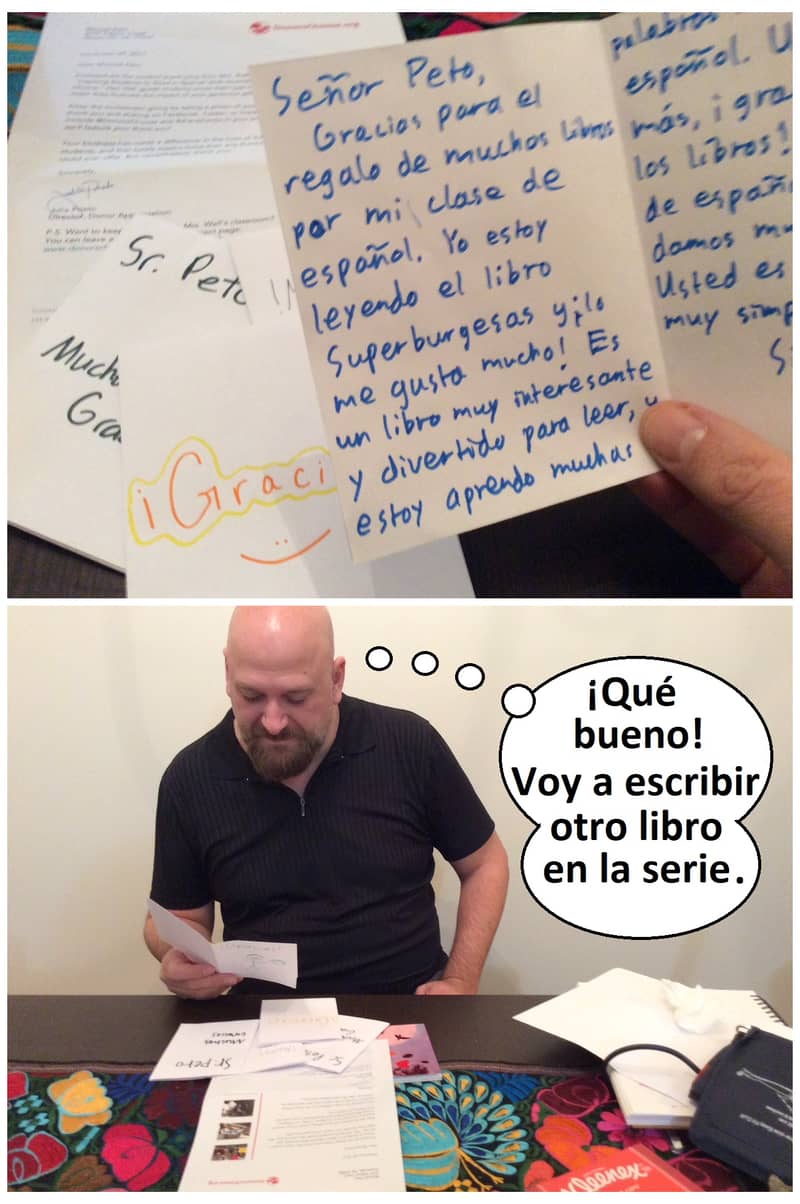 Building a classroom library was a multiple year project for me. Let me assure you: it is worth it.
There is nothing like the power of pleasure reading. By far, the reading program module described in the CI Master class is the most effective activity in my language acquisition toolbox. And it is so pleasant to start class every day with ten minutes of quiet reading for fun. Don't let this year go by without making a start to building your pleasure reading program.
I see frustrated teachers posting on Facebook about the many issues they face while trying to get their students to appreciate independent reading. I used to say that we are immersed in a non-reading culture and our job is to lead students to appreciate the gifts of the reading life. However, the evidence that our students already love reading is right in front of us; dystopian novels and fantasy are devoured by adolescents. Other students love John Green and realistic YA novels that delve into human character. Some students read thousands of pages of manga. Adolescents push back, however, when forced to all read the same book. We now have the language learner literature to supply a wide variety of choice. We are entering a Golden Age for language learner literature; take advantage of it.
Truthfully many of my students come to me resistant to school reading. We must sell the reading life to our students. The true reading life is not a forced march through a single book; it is finding one's 'homerun book' through self-selected reading. The CI Master Class has essays about magnifying the pleasure in reading, how to support independent reading with whole class reading, how to get students interested in the books you have, how to display your library to maximize student interest, and the flow of a daily reading session. I also cover holding students accountable and trouble-shooting a reading program. Finally I include a list of all recommended books and where to purchase them; look at the tabs in the excel sheet to toggle between languages.
I recommend buying only 2-3 copies of each book. If you buy class sets, you'll never develop a true classroom library. Unless you have a grant, don't try to build your library overnight. Simply buy a couple of books every month and use them for book talks and read-alouds. After a year you will have gathered enough books for a very small but functional library. Focus on easy to read books, even if you teach upper levels. Independent reading is easy reading.
---