10 Best Ways to Extend a Movie Talk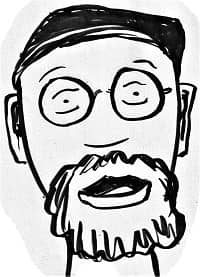 Movie Talks are among my favorite CI activities simply because they are engaging and a very powerful way to develop listening comprehension skills. See full instructions to do Movie Talk as well as 50 Movie Talk videos, all available on the CI Master Class website.
Here are my favorite ways to extend the Movie Talk.
The first four are designed to be done before watching the video. Make a screenshot (or just pause on a frame) so that they can anticipate the video.
(1) The teacher 'Picture Talks' the frame. You can do that with several frames, especially if you hate interrupting while watching the video.
(2) In pairs, have students describe what they see for 30 seconds. I am not a big fan of unnecessary student speaking & writing, but if you have a problem with student buy-in then pair this with a 30 second free talk at the end of class. Lead students to observe how much more they can say after having completed all of the Movie Talk activities.
(3) OR, if you do not want them speaking together, have each student write a quick 4 minute paragraph describing what they see in the frame. Repeat at end of class, having them write the second 4 minute quick write on the opposite side of the same piece of paper! You will have written evidence of the progress they have made. By guiding them to observe their own improvement this serves their need to feel that what they do in class is 'worth their effort'.
(4) in pairs, imagine what will happen next. I usually let them do this for 30 seconds in their first language (because it is darn difficult to be creative in your barely acquired 2nd language), and then we share in whole group format and I translate onto a side board. Allowing them to work in pairs first gives them the space to come up with new ideas; whenever I skip the creative pairs part and go straight to whole group format students generate less ideas, so I think spending 30 seconds working in pairs is worth the time.
After Movie Talking the video, create a simple class reading through the Write & Discuss process. Then:
(5) Pull up a frame of the video and ask personalized questions to the students. For instance, if a character has a dog in the video, ask the class "who here has a dog at home?" Ask follow-up questions as well: "what is its name?" "Is he bigger or smaller than the dog in the video?"
(6) Students pair up and place something between them (a cup, a notebook, a bag). The teacher says one true or false statement about the movie talk. If the statement is true, the first student to grab the item wins a point. If a student grabs during a false statement, they have lost a point. Try to say at least two false statements for every true statement to give them plenty of listening opportunities.
(7) Make the Write & Discuss text a bit more complex by going back and adding transition words (have a list already posted), or add entire new phrases so that the original text slowly gets larger and more descriptive. Essentially you are creating more and more complex embedded readings. Save them for next year!
(8) Students individually write a 10 question quiz using 10 different interrogative words. Ask for volunteers to orally share their questions while the teacher writes the (corrected) questions on the board. Once there are 10 questions on the board, teacher then asks those same questions to students who did not volunteer questions.
(9) Go back and do a quick picture talk of some of the frames, but this time in past tenses. Be sure to clarify that you are using past tenses.
(10) Give students a prepared reading based on the video. This text can be more complex than a typical Write & Discuss text. However, it is never more than one page long. Through these short texts I lead students to process more complex language than we would generate spontaneously in a W&D text. Normally I read the text aloud once, we perform a group choral translation and then students individually translate the text. I print these texts double-spaced so that there is space for translation.
---